Anti-Fouling System(M.G.P.S.)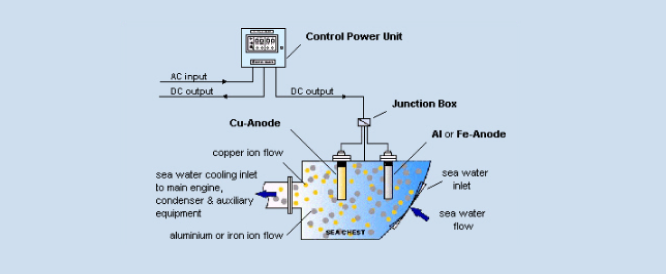 Shcmatic Layout Of Electrolytic Anti-Fouling System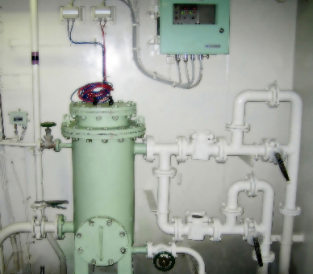 Reaction Tank Type M.G.P.S/ Corretech Koera Ltd.
Applications
· Prevents marine growth from accumulating and reduces corrosion rates in the sea water circulation systems through the slow dissolution of specially formulated copper and aluminium or iron anodes by the application of a controlled d.c. current to anodes in the sea water system.

· Commercial and naval vessels of all types ranging from ULCCs to small boats, offshore and coastal facilities using sea water as a cooling and/or fire water.
Features & Benefits
· Fouling prevention and corrosion mitigation are combined in one installation
· Low capital expenditure and installation costs
· Simple to install and maintenance-free in operation
· Main types of hard fouling are prevented
· Ensures the original design condition of heat exchangers and seawater pumps
· Reduces costly cleaning and maintenance of seawater cooling systems
· Minimal power consumption
· Environmentally acceptable in use